CSR initiatives of Citi India
Crafting an equitable future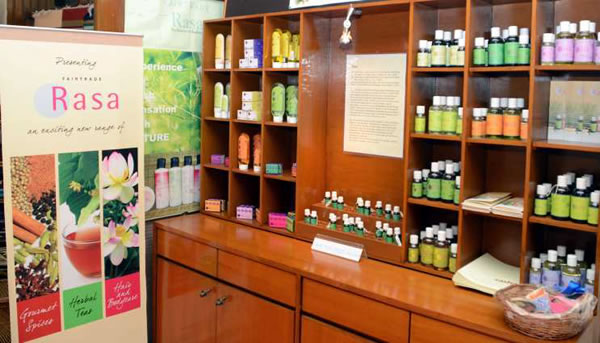 In 2011, we supported Sarba Shanti Ayog (SSA), a Kolkata-based organization that creates prosperity by empowering and providing livelihood opportunities for craft groups and marginalized communities residing in India and promotes fair trade as a way of life.
SSA works with nearly 100 groups of disadvantaged women, marginalized producers and artisans from rural and semi-urban pockets of West Bengal, Orissa, Bihar and North-East, facilitating sustained economic activities in handicrafts, textiles, jute, leather, natural fibers, metal, food products and herbal formulations. About 70% of the producers that SSA works with are women.
The 2011, Citi Foundation grant to SSA was utilized to scale-up its program 'Ruro Agro Services Association' (RASA). RASA promotes livelihoods amongst distressed & marginalized women and men. The RASA unit, set up in the early 90s, manufactures gourmet spices, mixed tea & herbal body care products. The Citi supported program aims to scale up these activities to provide income generation to more women and men producers in West Bengal. The grant supports new packaging, promotional collateral & events, pilot production, infrastructure & skill upgradation, involving experts & consultants, sourcing, strengthening sales, identifying distribution channels and thereby resulting in increased product visibility, increased business volumes and more employment for additional producers.
In October 2011, RASA launched its new and revamped range. Noted celebrities inaugurated the products at a grand launch event in the presence of patrons and media. The RASA product range is promoted through trade channels, exhibitions, fairs and demonstrations at special venues.
These initiatives are a part of the national marketing plan for both RASA and SSA. On the anvil are plans to target fashion & beauty magazines, and social networking sites to spread the word.