CSR initiatives of Tata Power
Tata Power Mundra UMPP's Project 'Sagarbandhu' for the fishermen community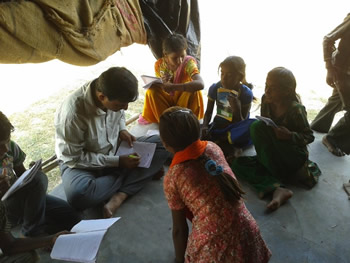 Gujarat is India's largest marine fish producer, mostly due to its 1640 km long coastline supports four lakh population of fishermen and women. These fisherfolk bring in large amount of business in the state with stark contrast to the northwest area of Kutch where the fishing sector is suffering with a mere 12 per cent of the fish brought in, even though it has the longest coast line.
A subsidiary of Tata Power Company, Coastal Gujarat Private Limited (CGPL), has their 4000MW Ultra Mega Power Plant in Kutch and the company, being highly involved in Corporate Social Responsibility, set out to discover the crux of the issue and go about fixing it. In 2012, in partnership with Aga Khan Rural Support Programme, India, CGPL launched a community-based sustainable livelihood programme. This initiative, called Sagarbandhu, was focused in the villages of Modhva and Trigadi in Mandvi Taluka which are the major areas where the fisherfolk live and return to when the fishing season ends, and do their alternative jobs, which are highly seasonal.
The Sagarbandhu programme went beyond just looking for way of providing the fisherfolk alternative employment for the rest of the year, but also inspired to help develop the community and a sense of ownership and independence within the villagers. Activities undertaken include VDAC formation, value chain analysis, revolving fund at the start of the season, roof rain water harvesting, exposure visits, regular meetings, SHG formation, drinking water and sanitation facilities, school-level interventions, and distribution of boat lights, fishing nets and marketing equipment. Local institutions designed to help with the development of the community were set up. These included Self Help Groups (SHGs) and a Village Development and Advisory Council (VDAC). Through these, the fisherfolk and villagers are offered training on new and different fishing techniques. There has also been improvements made to the infrastructure in the villages to provide easier access to local markets.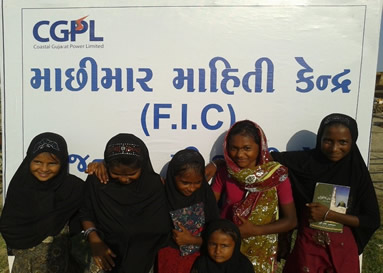 The communities have been greatly encouraged by the initiative of CGPL and Aga Khan Rural Support Programme and have responded with great enthusiasm. They then decided to launch a second phase of Sagarbhandu in 2013 to help widen the scope of the programme and reach more villages in the area. Once again, they were successful in their endeavours garnering praise and enthusiasm from the fisherfolk.