Cognizant CSR
By - Ashay Walambe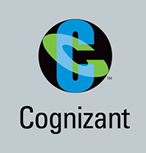 Cognizant Technology Solutions (Cognizant) is a U. S. - based multinational provider of business, technology and consulting services headquartered in Teaneck, New Jersey, United States. Cognizant has been named to the 2010 Fortune 100 Fastest-Growing Companies List for the eighth consecutive year. (2) Cognizant has also been named to the Fortune 1000 and Forbes Global 2000 lists. It has consistently ranked among the fastest growing companies including the 2010 Business Week 50 list of the top - performing U. S. companies, the Business Week Hottest Tech Companies 2010 and the Forbes Fast Tech 2010 list of 25 Fastest Growing Technology Companies In America.
The Cognizant Foundation : Passion for Making a Difference
Registered in March 2005 as a "Charitable Company" under the Indian Companies Act, the Cognizant Foundation helps underprivileged members of Indian society gain access to quality education & healthcare by :
Providing financial and technical support
Designing and implementing educational and healthcare improvement programs
Partnering with Non-Government Organizations (NGOs), educational institutions, healthcare institutions, government agencies and corporations to raise the quality of life for people across India
Outreach was launched in the year 2007 when Cognizant crossed the second billion dollar revenue mark and decided to celebrate this achievement by giving back to the society. This programme is focused on using a combination of voluntary efforts from Cognizant associates and funding from Cognizant to promote the cause of education. As part of this programme, Cognizant adopts orphanages and educational institutions catering to underprivileged children and helps them raise the required infrastructure and meet their training needs
"Cognizant's CSR activities help encourage social involvement of our employees and bond them as a team and with the organisation," said Kalyan Mohan, senior vice president and head, Bengaluru operations, Cognizant. "This is the source of immense pride and fulfilment both for the organisation and the employees. With a young workforce increasingly keen to contribute to the cause of creating a better society, grassroots voluntarism has acquired a new dimension. We firmly believe that corporate actions play a very important role in creating a climate of positive opinion."
What began as a small step, is today one of the most important CSR efforts by Cognizant! Over a year ago, a team of Cognizant associates under the banner of Outreach, Cognizant's volunteer CSR group that aims to make a difference to the education of underprivileged children, started raising funds to donate notebooks to underprivileged students in a government school in Chennai. Today, this 'spirit of giving' has spread to over 44 schools across India.
Cognizant Chennai
The response has been truly overwhelming. In 2008, Outreach distributed 50,000 notebooks to over 5000 students in seven schools around Chennai. Buoyed by last year's success, Outreach decided to give the initiative a pan-India footprint and has accrued funds from 7,000 associates of Cognizant. Till date, around 15,000 students have received over 100,000 notebooks made from eco-friendly materials.
While they are aware that there's still a long way to go, the young employees of Cognizant have truly shown that every small step counts in making a difference!
Cognizant Pune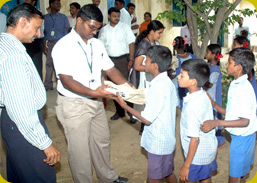 1. Cognizant Foundation, the corporate social responsibility arm of Cognizant Technology Solutions, has extended financial aid to five Maharashtra-based non-Government organisations. The aid is to the tune of Rs 40 lakh.
2. The NGOs, which have received the fund, include Manavya, Saraswati Pratishtan Dadhichina Pranam, Centre for Youth Development and Activities, Social Action for Manpower Creation and Swatantryaveer Sawarkar Educational Trust. The Thalassaemia Treatment centre at Sassoon Hospital in Pune and the Baba Amte Maharogi Seva Samiti in Anandvan have been the beneficiaries in the past.
3. Talking to presspersons, Mr. N. R. Krishnan, an independent director of Cognizant Foundation, said the foundation, which has been created a couple of years ago, has so far funded more than 60 projects. Of this, about 39 fell in the education segment, 21 in the health sector and about a couple of projects each in rural development and individual assistance.
4. Foundation has a participatory approach and all the CSR proposals that have been brought up had come in from the Cognizant associates. The funding for all these projects comes from the parent organisation as also from individual donors.
5. It was looking at instituting scholarships for the school and college going students and noted that the feasibility study was under progress.
6. Giving details about the funding that has been handed out today, Manavya, started in 1997 in Bhugaon village, Pune, runs a shelter home for HIV positive orphans. It currently provides food, clothing, medical support, shelter and educational support, free of cost to 55 HIV positive children. The fund would be utilised for financial aid and computers.
7. Saraswati Pratishtan, which began in 1983, runs a school up to class 10 with over 350 students from seven villages. For the past three years, it has been providing free accommodation and food to the poor and needy students and a total of 21 students are availing of this facility.
8. The Centre for Youth Development and Activities, started in 1999, focuses on setting up a youth resource centre for addressing the issues and challenges of adolescence and adulthood. It provides personality development and opportunities for civic participation.
9. About 2,500 volunteers are already in its fold across the country with about 750 volunteers in Pune. Social Action for Manpower creation, established in 1990, is active in the areas of education and rehabilitation, focussing on poor, destitute and needy women, orphans and children of sex workers. It is also carrying out vocational training, women's empowerment, childcare, agriculture and community development. It is planning to reach out to 750 youths within five to seven years in the areas of counselling, guiding and training of youth.
10. The Swatantryaveer Sawarkar Educational Trust, registered in 1993, focuses on providing educational assistance and empowering the poor by way of its vasti-shaalas (schools) for tribal children.
Employees involvement
At Cognizant, almost 8,000 employees, or 10% of its workforce, are active volunteers for the Outreach programme. The main focus of the effort is education and today it partners more than 90 schools where employees teach English and computers. All the 80 Class XII board students in a government school at Thoraipakkam, near Chennai, scored full marks in their recent final computer practical exam, thanks to the regular classes which the Cognizant volunteers conducted. Around 200 LG India employees, along with their families, recently participated in an initiative, 'Meri Dilli, Meri Yamuna', where they cleaned the Yamuna river in New Delhi and staged a street play to sensitise the public about water pollution.
Quotes from key people
"Each of us at Cognizant, in one form or another, has received the gift of a solid education, which has given us entry into the service industry, one of the best platforms within the global economy. Through the Outreach program and other CSR initiatives, we will have the opportunity to give such gifts to others."
- Francisco D' Souza, CEO
"In the 4 years since its inception, Cognizant Foundation has been striving to extend the benefits of quality education and health care to the needy. Promoting computer literacy among the less privileged has been the keynote of its educational initiatives. In the area of healthcare, the Foundation has been extending support to governmental as well as non governmental institutions to enable them offer life saving medical care at affordable cost. The Foundation is now poised to team up with State Governments and National level NGOs in undertaking sustainable medium term programs in education and health care."
- N. R. Krishnan Director, Cognizant Foundation
"Businesses today are convinced of their responsibility to a broader constituency that includes key stakeholders like NGOs and the communities in which they operate. At Cognizant, we firmly believe that giving back to the Society is not only imperative for the company's growth but also an earnest reflection of the values it stands for. This belief is what drives Cognizant Foundation - our CSR arm. For us CSR activities are also a way to encourage social involvement of our employees and bond them as a team and with the organization."
- N. Lakshmi Narayanan, Director, Cognizant Foundation & Vice-Chairman, Cognizant
"Cognizant Foundation is strongly committed to socially inclusive development. Its priorities and selection process for giving its resources to economically vulnerable sections and the choice of the social sectors like education and healthcare as its focus reflects this commitment. We in the Foundation, hope that with the enthusiastic participation of Cognizant Associates, it can make a difference in the lives of the underprivileged. We will continue to support efforts to make modern education and quality healthcare affordable to the weaker sections.
We have gained rich experience from our work in the last four years by structured review of the impact of our community activities and are now all set to build on it."
- Dr. S. Ramamurthy, Director, Cognizant Foundation
The goal of CSR is to embrace responsibility for the company's actions and encourage a positive impact through its activities on the environment, consumers, employees, communities, stakeholders and all other members of the public sphere. Furthermore, CSR-focused businesses would proactively promote the public interest by encouraging community growth and development, and voluntarily eliminating practices that harm the public sphere, regardless of legality. CSR is the deliberate inclusion of public interest into corporate decision-making, and the honouring of a triple bottom line: people, planet, profit.
Cognizant, one of the fastest growing IT company senses its responsibility and is taking a step forward by offering a helping hand to various organizations.