CSR Activities of Indian Oil Corporation Limited
By - Ankur Tiwari
About the Company

IndianOil Corporation Ltd. is India's largest company by sales with a turnover of Rs. 271,074cr and profit of Rs. 10,221cr for the year 2009-10.
IndianOil is the highest ranked Indian company in the latest Fortune 'Global 500' listings, ranked at the 125th position. IndianOil's vision is driven by a group of dynamic leaders who have made it a name to reckon with.
IndianOil has figured among the best employers in the Indian workplace as per the tenth annual edition of the 'Best Companies to Work For' survey unveiled by the Business Today magazine in its latest edition. IndianOil controls 10 of India's 20 refineries. The group refining capacity is 65.7 million metric tonnes per annum (MMTPA, i. e. 1.30 million barrels per day approx.) the largest share among refining companies in India. It accounts for 34.8% share of national refining capacity.
IndianOil Corporation Ltd. operates a network of 10,899 km long crude oil, petroleum product and gas pipelines with a capacity of 75.26 million metric tonnes per annum of oil and 10 million metric standard cubic meter per day of gas. Cross-country pipelines are globally recognized as the safest, cost-effective, energy-efficient and environment-friendly mode for transportation of crude oil and petroleum products.
IndianOil, along with its subsidiary IndianOil Technologies Ltd., has been engaged in successful marketing of in-house developed technologies, technical services and training not only in India but abroad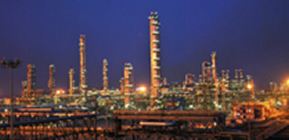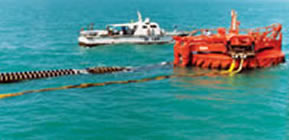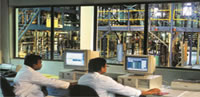 Corporate Social Responsibility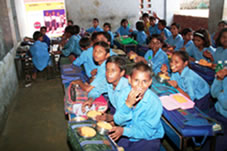 At IndianOil, corporate social responsibility (CSR) has been the cornerstone of success right from inception in the year 1964. The Corporation's objectives in this key performance area are enshrined in its Mission statement: "To help enrich the quality of life of the community and preserve ecological balance and heritage through a strong environment conscience."
IndianOil has defined a set of core values - Care, Innovation, Passion and Trust - to guide them in all they do. They take pride in being able to claim all countrymen as their customers. That's why, they coined the phrase, "IndianOil - India Inspired", in their corporate campaigns. Public corporations like IndianOil are essentially organs of society deploying significant public resources. They are aware of the need to work beyond financial considerations and put in that little extra to ensure that they are perceived not just as corporate behemoths that exist for profits, but as wholesome entities created for the good of the society and for improving the quality of life of the communities they serve.
As a constructive partner in the communities in which it operates, IndianOil has been taking concrete action to realize its social responsibility objectives, thereby building value for its shareholders and customers. The Corporation respects human rights, values its employees, and invests in innovative technologies and solutions for sustainable energy flow and economic growth. In the past five decades, IndianOil has supported innumerable social and community initiatives in India, touching the lives of millions of people positively by supporting environmental and health-care projects and social, cultural and educational programmes.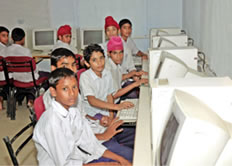 Besides focusing primarily on the welfare of economically and socially deprived sections of society, IndianOil also aims at developing techno-economically viable and environment-friendly products & services for the benefit of millions of its consumers, while at the same time ensuring the highest standards of safety and environment.
Every year, IndianOil sets aside a fixed portion of its profits for spreading smiles in millions of lives across the country through a comprehensive community welfare and development programme. About one-fourth of the community development funds are spent on the welfare of Scheduled Caste and Scheduled Tribe beneficiaries.
IndianOil has a concerted social responsibility programme to partner communities in health, family welfare, education, environment protection, providing potable water, sanitation, and empowerment of women and other marginalised groups. IndianOil has always been in the forefront in times of national emergencies. IndianOil People have time and again rallied to help victims of natural calamities, maintaining uninterrupted supply of petroleum products and contributing to relief and rehabilitation measures in cash and kind.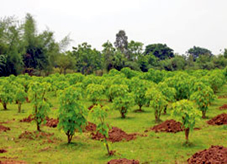 IndianOil's community-focused initiatives include allotment of petrol/diesel station dealerships and LPG distributorships to beneficiaries from among Scheduled Castes, Scheduled Tribes, physically handicapped, ex-servicemen, war widows, etc. The Corporation has also unveiled kisan seva kendras as small-format retail outlets to reach quality products and services to people in the rural areas. IndianOil has also set up the IndianOil Foundation (IOF) as a non-profit trust to protect, preserve and promote national heritage monuments. The Corporation also supports a variety of endeavours in arts, culture, music and dance, apart from organising programmes on its own under the banners of IndianOil Art Exhibition, IndianOil Sangeet Sabha and IndianOil Kavi Sammelan.
As part of its environment-protection initiatives, IndianOil has invested close to Rs. 7,000 crore in state-of-the-art technologies at its refineries for production of green fuels meeting global standards. To further reduce dependence on precious petroleum products and secure the nation's energy security, the Corporation is now in the process of commercialising various options in alternative fuels such as ethanol-blended petrol, biodiesel, and Hydrogen and Hydrogen-CNG mixture.
Current CSR Projects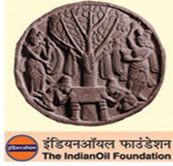 The history of India, which can be traced back to the ancient times, is rich and stimulating. A large number of heritage monuments from past centuries still stand tall, as testimony to the glorious past.
With the objective of protecting, preserving and promoting this glorious past, IndianOil has created a non-profit trust, the IndianOil Foundation, in collaboration in the Archaeological Survey of India ( ASI ) and the National Culture Fund of the Ministry of Culture, Government of India. The genesis of the creation of IndianOil Foundation lies in IndianOil's Mission statement, to" preserve ecological balance and heritage." Exclusively funded by IndianOil with an initial corpus of Rs. 25 crore and an annual contribution of Rs. 10 crore, IOF will adopt at least one heritage site in every State and Union Territory.
Monuments identified in the first phase include Qutab Minar in Delhi, Konark Sun Temple in Orissa, Khajuraho temples of Madhya Pradesh, Kanheri Caves in Maharashtra, Hampi complex in Karnataka, and Warangal fort in Andhra Pradesh. IndianOil, through NCF and ASI, will fund archaeological works while IOF will develop world-class facilities and conveniences for the visitors. In addition to refuelling facilities for travellers, community development in the neighbourhood is to be undertaken by IndianOil. IOF recently unveiled the "Swantantrya Jyot" at the cellular Jail National Memorial, Port Blair as a humble tribute to our great freedom fighters.
IndianOil Academic and Sports Scholarships
IndianOil awards 2600 Scholarships for meritorious students all over India, under the IndianOil Scholarships Scheme for each academic year.
As part of IndianOil's social responsibility programme, the scheme provides for attractive scholarships to bright students selected on 'merit-cum-means' basis. For each academic year, 2600 scholarships covering the first year students of 10+ / ITI, Engineering, MBBS and MBA, have been formally announced through newspaper advertisements inviting applications under the IndianOil Scholarships Scheme.
As part of the scheme, special encouragement is being given to girl students, physically challenged students, and students from J & K as well as the Northeast States.
IndianOil Sports also awards scholarships to promising young players with a view to encourage talent and create a pool of sportspersons from whom to select sport appointees to the Corporation.
Green Initiatives
Low Sulphur (0.5%) Diesel was introduced in metros from April 1996. Extra-low Sulphur (0.25%) Diesel was introduced in the eco-sensitive Taj Trapezium area from September 1996, in Delhi from October 1997, and across the country from 1st January 2000.
Diesel with 0.05% sulphur content was introduced in the metros in 2001. Unleaded Motor Sprit (petrol or Gasoline) was made available all over the country since February 1, 2000.
Green fuels (petrol and diesel) conforming to Euro-III emission norms have already been introduced in 13 cities/states; the rest of the country is getting BS-II fuels. The Centre has been certified under ISO-14000:1996 for environment management systems.
All IndianOil refineries fully comply with the prescribed environmental standards and incorporate state-of-the-art effluent treatment technologies. Sustained efforts are being made to further improve the standards by introducing new state-of-the-art technologies further improve the existing standards and facilities.
CSR Budget Allocation
(approx Rs.10 crores)
National Calamities : 35%
Donations : 5%
Community Development: 30%
Indian Oil Scholarships: 20%
Other activities: 10%
Conclusion
Corporate Social Responsibility means different things to different people. One end of the spectrum is compliance with laws and other is being philanthropic. Another way of looking at it is who benefits - The beneficiaries range from employees to suppliers to customers to the amorphous entity called 'Community'. CSR is as much about not polluting and being concerned about people being displaced when an industrial unit is set up beyond legal compliance as it is about supporting health or education programme. Today, CSR reiterates the notion that development is not the exclusive responsibility of the government. Business, too, has a legitimate and responsible role to play.
With safety, health and environment protection high on its corporate agenda, IndianOil is committed to conducting business with a strong environment conscience, so as to ensure sustainable development, safe work places and enrichment of the quality of life of its employees, customers and the community.