NGOs
Step Up foundation
Step up foundation (Reg no- MH1479/2010/Pune) is a non-profit organization registered with the office of charity commissioner, Pune, India. Our main objectives are :
Education for all. To provide educational support to the children from lower economic background
Positive development of children and youth in psychosocial aspects and provide other support services for the same. (adolescent education and counseling)
Youth empowerment through vocational training
In 2010 we started working for children and women. Emphasis was on child and adolescent development. We started with few projects like education sponsorship- support classes, adolescent education and vocational training for women. Eventually we shifted our focus on adolescent education program at large. Currently we are running Adolescent education (life skills education) program in schools and education support classes in slums.
Project 1 : Life Skills Education program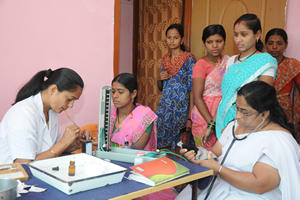 Children and youth are very important part of our society. If we can give inputs for their psychosocial development, better society will be created. It was seen that there are lot of issues like love break ups, addiction, teasing and abuse and many other behavioral problems among children above age of 10-12 years i.e. adolescents. Especially children from slum areas have very high percentage of addictions like cigarette smoking, gutkha, alcohol, whitener etc. Also they have many issues at family level, as a result there is high number of school dropouts or lack of concentration in studies. In this age they go through lot of changes: physical and psychological. They have lot of confusion doubts about the same. It is also seen that at this age children get involved in physical and emotional relationships and many times that leads to emotional turmoil among them.
Project 2 : Education Support Class and Education Sponsorship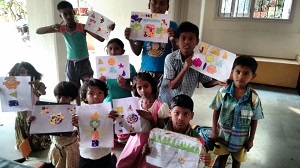 Initially we did survey in few slums with the aim to find out school drop out rate, so that we can bring those children to formal education again. We found most of the children were going to school but shocking thing was they were unable to even read or write basic alphabets. So just getting children admitted in schools was not enough. With this thought we started education support classes in slums it self. There we give basic education along with different activities.
Project 3 : Rehabilitation and Counseling of Juveniles at Juvenile Justice Board
In network with Juvenile justice board and Nehru yuva audyogik Kendra, we are dealing with juveniles engaged in antisocial activities directly or indirectly. Some of them are addicts. Challenge is to help them to come out of this negativity and anti social things and start routine life in main stream. These children are of age group 14-18 years. We conduct interactive sessions for them on self awareness, emotional management, goals and roles of life, sexuality, addiction, HIV/AIDS etc. Also we have counseling sessions with their parents. For getting them out of negativity, along with counseling it is important to keep them busy. So we conduct lot of creative activities for them. To connect them to main stream it is important to develop some vocational skills. We are planning to arrange vocational training programs for them.
Women Awareness Program
We are looking forward to extend and expand our projects in and around Pune. So that we can reach maximum children and help them resolve their issues and help for their development. We make a humble appeal to individuals and corporate companies to support our initiative.
Donations made to Step up foundation will be eligible for benefit of deduction under section 80 G of the Income Tax Act, 1961
Get in touch with Step Up Foundation for further information, support and donations :
Gauri Vaid
Mobile :
+91 9823723451
Email :
gaurisvaid@gmail.com
website :
www.stepup-foundation.org