CSR initiatives of Visaka Industries Limited
Health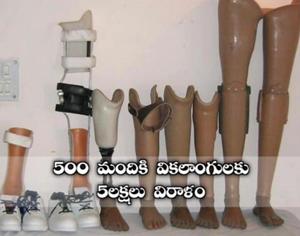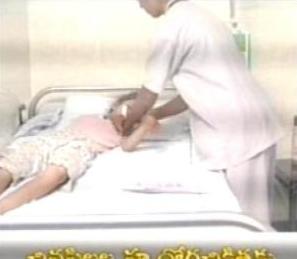 "A healthy family means a healthy society, a healthy society mean a healthy nation". But the reality is many people in rural areas are suffering from lack of access to quality medical facility which in turn reflects an unhealthy community. In principle Visaka Industries believes in a holistic development of the poor in rural areas. It had conducted varies health camps in rural areas from time to time over the last few years so that the disease prevalence will be less and the poor who are not in a position to afford medical treatment can be benefited out of it. Initiatives like donating artificial limbs and donation to the hospital for surgery of poor children ailing from heart disease are the example of our community health intervention projects.
Conducted health camp and donated artificial limbs worth of Rs. 5,00,000/- and benefited 500 poor physically handicapped people at Chennur and among them around 280 persons are from SC/ST Community.
Conducted 4 eye camps which have resulted in restoring eye sight to about 500 old people by providing spectacles worth Rs. 6,00,000/-
Conducted 3 mega health camps benefiting about 3000 people in Andhra Pradesh and Utter Pradesh. Worth Rs. 4,00,000/-
Donated Rs. 2,50,000/- to Care Hospital for surgery for poor children ailing from Heart Disease.