NGOs
Banwasi Seva Ashram
Overview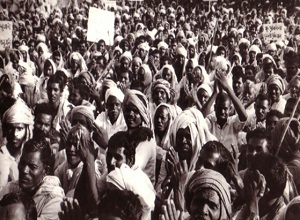 Banvasi Seva Ashram (BSA) is a voluntary organisation believing in Gandhian principles of life. Banwasi Seva Ashram came into existence in 1954 when its primary work area - South Sonbhadra (then South Mirzapur) - was in crisis, due to a severe famine. The credit goes to its founding fathers, Shri. Govind Vallabh Pantji, then the Chief Minister, and Gandhian Shri Vichitra Narain Sharma, the founder chairman of the Ashram. BSA develops and implements programmes to achieve Gramswarajya, i.e. simple productive cooperative self-sufficiency and self-reliance at the village level with the involvement of the beneficiary community. Banwasi Seva Ashram's work strategy is to develop friendship with the target community to understand their basic problems of living and help target community members work out the models that can be managed by them with appropriate training and support service. With a wide range of activities and programmes spanning over the last sixty years, the Ashram has helped in bringing about visible and remarkable changes in the tribal villages of south Sonbhadra.
Location
Banwasi Seva Ashram is located at Govindpur, a village 25 km away from Renukut, an industrial town in Sonbhadra district of Uttar Pradesh. The Sonbhadra district is bound in west by Madhya Pradesh, south by Chhattisgarh, east by Jharkhand and Bihar and in north by Mirzapur district of Uttar Pradesh. About four hundred tribal villages in the four community development blocks (Myorpur, Babhani, Chopan and Dudhi) of south Sonbhadra is BSA's main work area. It is a primarily forest rich area, undulating and characterised by spread habitation with about 80% of the population staying in villages. The majority of people living in villages belong to SC, ST and OBC groups. The population is tribal dominated and dependent on agriculture and small forest produce.
Vision
Banwasi Seva Ashram envisages a strong new village culture, incorporating the positive values of traditional life and benefits of modern knowledge in such a way that neither people nor nature are unduly exploited. Banwasi Seva Ashram believes that village self-sufficiency is vital for the country's development.
Mission
The mission of Banwasi Seva Ashram is to address basic problems of life faced by the forest dwelling community, especially the most vulnerable people (tribal, SC, OBC) through confidence creation, capacity building and innovative development plans.
Approach
Banwasi Seva Ashram analyses problems faced by the communities, finds out workable solutions for addressing the root cause and implements these solutions by helping community members work out models which can be managed by them, with appropriate training and support service. In this process the Ashram involves the community and all stake-holders, subject experts and also the government officials. The Ashram's efforts all through have been to initiate action, foster confidence and hand over the responsibility of sustenance to the community. The main outcome of the Ashram's activities is change in the thinking process and attitude of the villagers.